The best MacBook for each person will differ, but there's a great option for virtually anyone in Apple's laptop lineup in 2022. The introduction of its ARM-based M1 chip in 2020 kicked off a new era for Apple laptops. Apple's in-house SoC has brought massive performance and battery life improvements to the entire MacBook range.
Now joined by the M1 Pro, M1 Max and M2, Apple has you covered regardless of your needs. The M2 MacBook AIr and Pro aren't likely to see any deals yet, but if you are in the market for any of the rest of Apple's laptops keep an eye on the best Amazon Prime Day MacBook deals for likely the lowest prices we'll see until Black Friday this fall.
While you still aren't going to want to pick an Apple laptop for your gaming laptop, they are an outstanding choice for virtually any other use case, including as college laptops or business laptops.
What is the best MacBook?
Transforming its once underpowered laptop to one of the fastest thin-and-lights on the market, the MacBook Air with M1 is the best Mac for most people. It turbocharges that familiar design with record-setting performance and all-day battery life. Along with speed and endurance boosts, the M1 chip brings iOS and iPadOS apps to Mac for the first time ever. While the M1 model is sticking around at its $999 price point, the redesigned MacBook Air M2 gives slightly more performance-hungry portable MacBook fans another option.
If you need sustained high-level performance, you might want to opt for the MacBook Pro M2 13-inch with two Thunderbolt 4 ports. While the MacBook Air is fanless, the MacBook Pro has a traditional cooling system to run demanding programs for hours without worrying about overheating. Most people will be fine with the Air, but power users should consider stepping up to the Pro.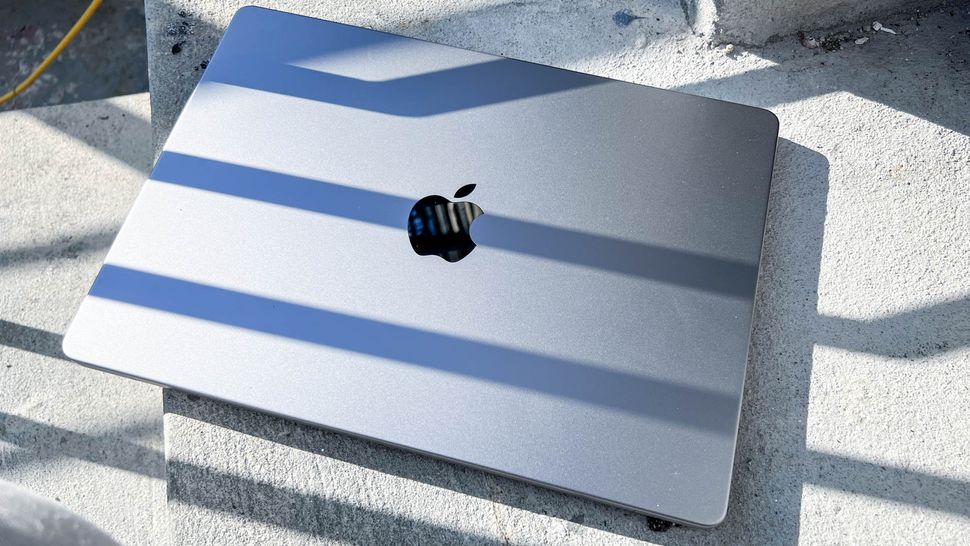 The 14-inch and 16-inch MacBook Pros are powered by the M1 Pro or M1 Max processor. Either option is overkill for most users, but they feature other tantalizing upgrades. These laptops walk back some of the controversial decisions Apple made with the MacBook Pro in 2016 with the return of an SD card slot, HDMI, MagSafe charging and still boast three Thunderbolt 4 ports. The gorgeous 120Hz displays are the best Apple has ever offered in its laptops. Starting at $1,999 you are paying a premium for Apple's top-tier laptops, but if you need all this power or hate some of the hardware changes they are worth it.
Our advice? If you do basic productivity work even with a smattering of more taxing software, stick to the M1 or M2 Air and use the savings to upgrade your storage or RAM. Unless you need the extra screen real estate or frequently are using demanding software for video work, 3D modeling, animation or engineering tasks, the 14-inch and 16-inch MacBook Pros are beyond what most people need.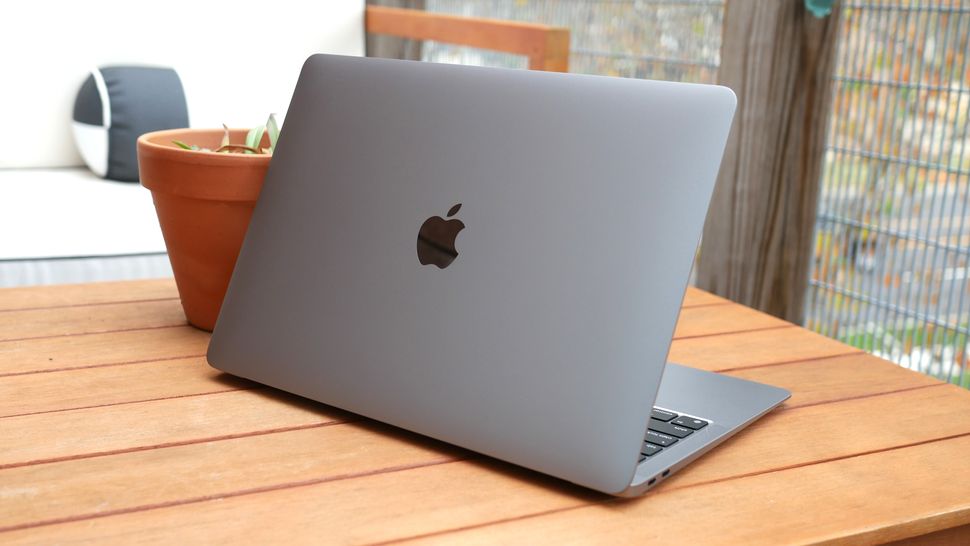 The MacBook Air M1 remains the best MacBook for most people. What about the MacBook Air M2? It's a fantastic laptop that we'll cover next on this list, but the reality is that for the majority of users the upgrades aren't necessary and the M1 model maintains that sub-$1,000 starting price and is often discounted to $900 or less.
The performance still outclasses every comparably priced thin-and-light Windows laptop and it manages to deliver 14 hours and 41 minutes of battery life in our testing. For any typical computing tasks, the MacBook Air M1 is more than equal to the challenge and will outlast its successor on a single charge.
So why buy the MacBook Air instead of the Pro? While the Pro has better-sustained performance, the MacBook Air is cheaper and is pin-drop silent because it doesn't have a fan. And, of course, Apple's least expensive 13.3-inch model is the most portable, coming in at only 0.6 inches thick and 2.8 pounds.
As long as you don't mind the older design, the MacBook Air M1 remains one of the best laptop deals even when it's not discounted and should draw strong consideration from anyone considering a new MacBook.
See our full MacBook Air with M1 (2020) review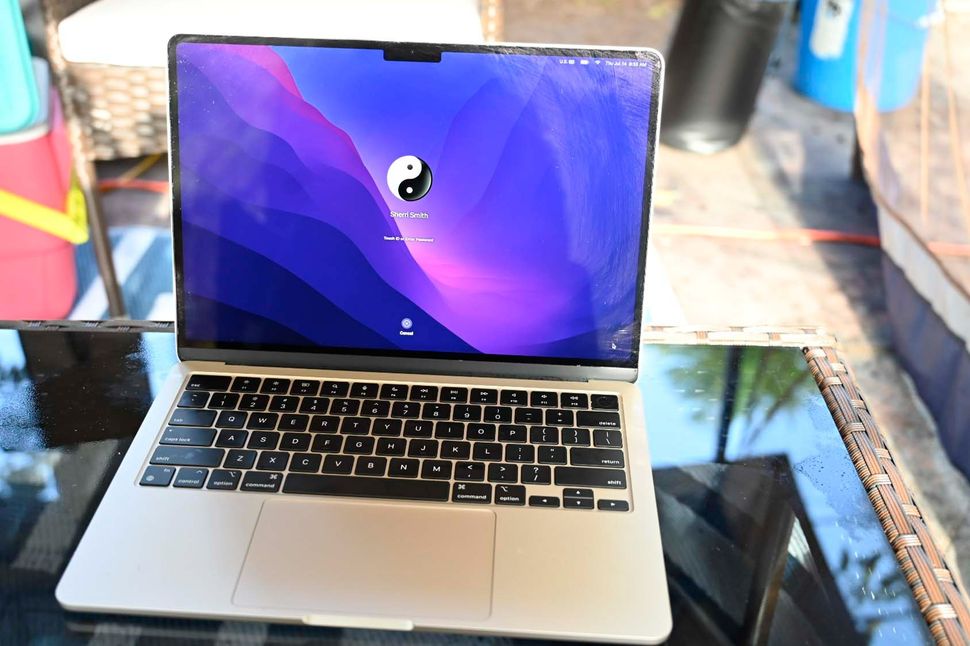 While most will be happy with the MacBook Air M1, there's no denying the appeal of the new design and of course chip inside the MacBook Air M2. The notch in the display isn't my favorite design choice, but the rest of the changes are great with the addition of MagSafe charging freeing up those two Thunderbolt 4 ports for other purposes.
You also get a nice performance bump and it still delivered 14 hours and 6 minutes in our battery life test, placing it easily ahead of the Windows competition and ridiculously so when factoring in performance. The fact that it does all this while staying whisper quiet and cool without fans remains astounding.
The list of upgrades also includes a brighter display, a quad-speaker array and the new 1080p webcam. That first will be particularly welcome to those that are using the Air M2 on the go and may be faced with less than optimal lighting conditions.
The biggest consideration with the Air M2 is the price if you need to upgrade much from the $1,199 base model. As I mentioned the Air M1 stuck around at $999, so you are paying a premium for the M2 model. If you find yourself cresting the $1,499 mark for your configuration then you may want to consider the base 14-inch MacBook Pro, which I cover later in this list and can now be regularly found for $1,799.
See our full MacBook Air M2 review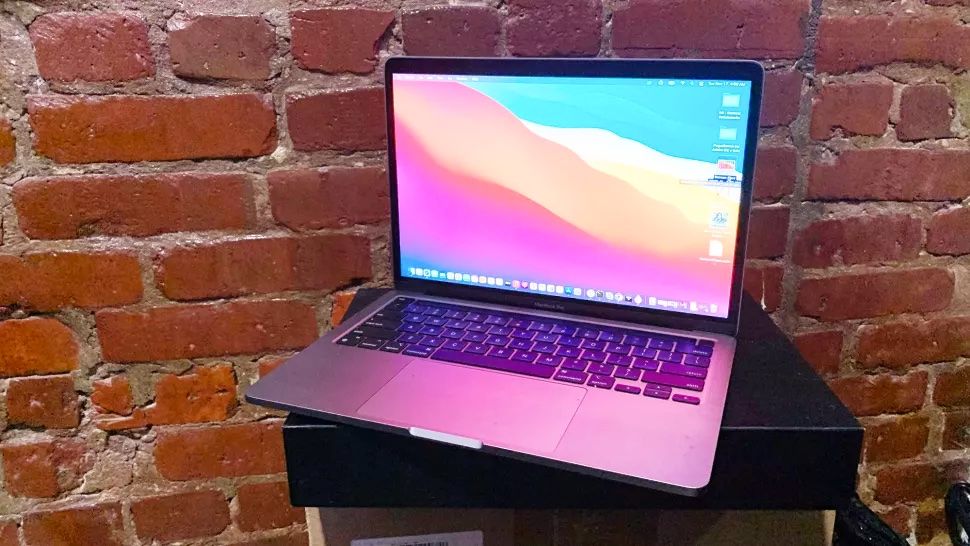 The MacBook Pro M2 may not get the fancy redesign of the new MacBook Air, but the internal upgrade gives it a more significant performance boost than many expected, which keeps it well ahead of the Windows 11 competition at this price point and well beyond.
And despite cramming so much power into such a slim and sleek chassis, the Pro lasted for an almost unbelievable 18 hours and 20 minutes on our battery test, which simulates real-world testing. That was enough to land it atop our list of laptops with the best battery life.
The M2 does more than improve speeds and endurance. With a yet again improved image processing unit, the webcam (sadly, still 720p) is better than before and since it runs on Apple's ARM-based architecture, iPad and iPhone apps are available on Mac. Yep, you can run all your favorite iOS games and apps on your laptop.
Everything else about the MacBook Pro should feel familiar. This is the same design Apple has used for years and the Magic Keyboard is a pleasure to type on (and reliable, too!). We're disappointed to see the TouchBar back, but it does have its fans and the notch-less screen will absolutely be a welcome sight for some buyers.
See our full Apple MacBook Pro (13-inch, M2, 2022) review.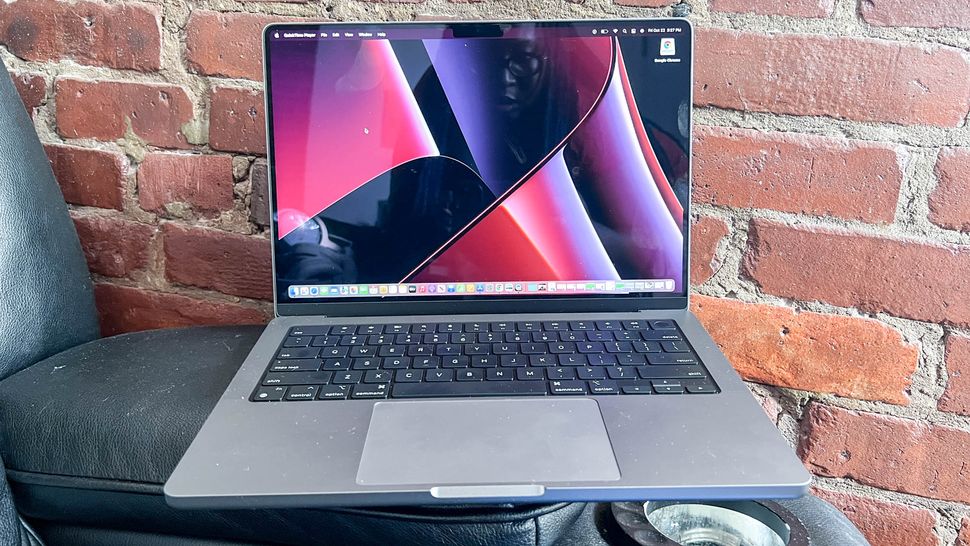 The MacBook Pro 14 combines a little bit of old with a whole lot of new for a tantalizing product that MacBook fans have been waiting years for — especially content creators and consumers. Gamers? You may want to stick to Windows for now.
The notebook's design is lightweight and sleek with plenty of room for a full HDMI and an SDXC card reader. And the M1 Pro chip brings even more power, battling some of Intel and AMD's heavyweights and winning handily. Plus, it's serving up over 14 hours of battery life with a formidable quick charge, a show-stopping display, a super comfortable keyboard and an excellent audio system.
What's the catch? As per usual with Apple it's the price tag, $2,899 is a lot to swallow, even with trade-ins and payment plans. And that $1,999 starting price isn't much better. It would have been nice if Apple would have offered a lower-end option, maybe one with last year's M1 chip packed into the new hardware. But for everything the MacBook Pro 14 is bringing, it's a worthwhile investment.
If you are willing to spend even more you can uncork the power of the M1 Max chip or opt for the larger-screened 16-inch MacBook Pro starting at $2,499 (opens in new tab). With the exception of the display size and the battery, there is no difference in the hardware options between the two this year. If battery life is your biggest concern the 16-inch MacBook Pro with the M1 Pro will outlast anything in its class with remotely similar performance. For those that need every last bit of processing power they can get their hands on the 16-inch MacBook Pro with M1 Max is basically unbeatable right now.
See our full 14-inch MacBook Pro review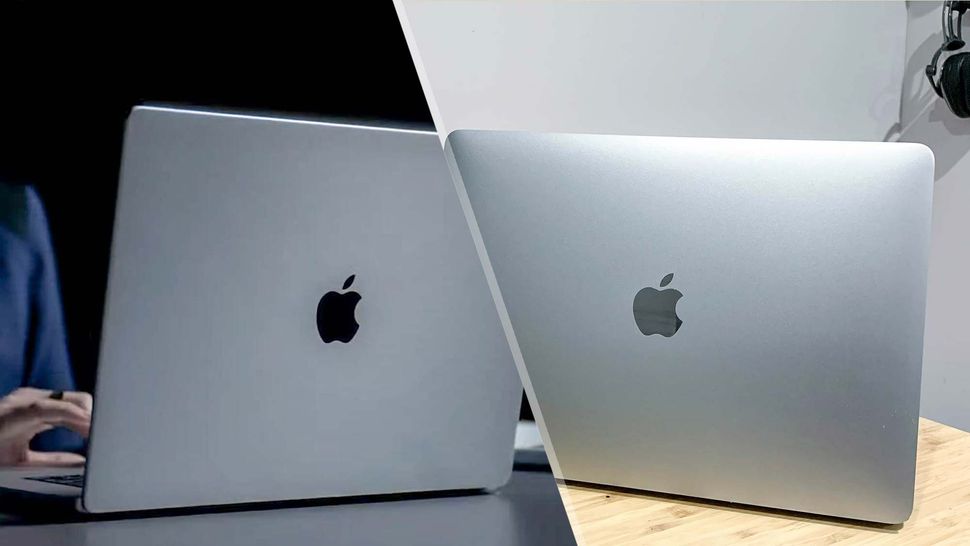 How to choose the best MacBooks for you?
For us, the MacBook Air is an easy choice. It comes in at $999 yet sports similar performance and endurance to the MacBook Pro thanks to its M1 processor. It's also the most portable of the bunch, and the improved 13.3-inch display is great for watching TV shows or movies.
If you want a bit more endurance and better performance over longer periods, get the 13-inch MacBook Pro with M1. It lasts for a remarkable 16 hours and 32 minutes on a charge and scored benchmark numbers that blow away the competition.
Those two options should cover at least 90% of users. However, if you need either a larger screen or vastly more power for professional apps then the 14-inch MacBook Pro and 16-inch MacBook Pro with either the M1 Pro or M1 Max chip are outstanding, if expensive, options.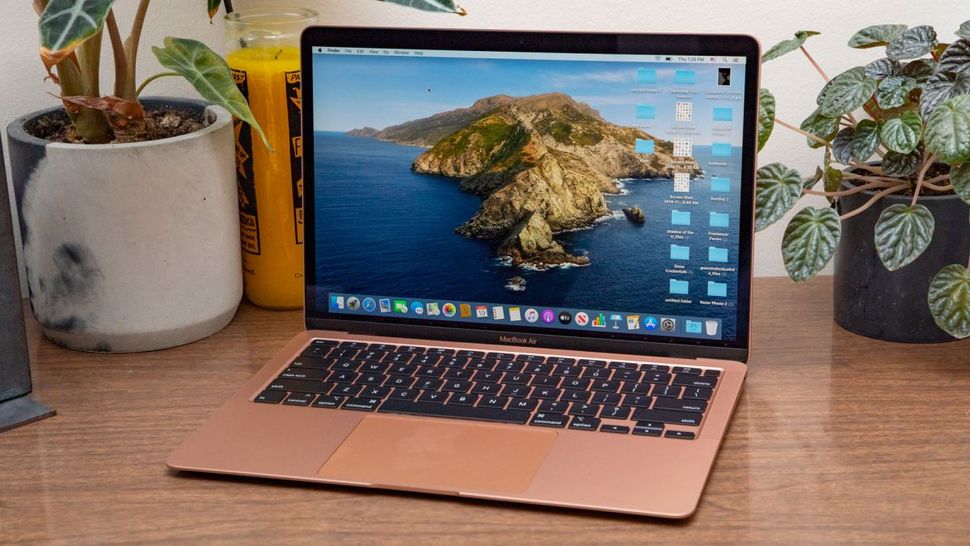 How we test MacBook laptops
We put MacBooks through extensive benchmark testing — both synthetic and real-world — before they end up in the hands of our reviewers. We evaluate everything from speed and battery life to display brightness, speaker volume and system heat.
We use a Klein K10 colorimeter to detect the brightness and DCI-P3 color gamut of a laptop's display. For performance benchmarking, we run the laptop through a gauntlet of benchmarks, including Geekbench 5.4 and 3DMark professional graphics tests.
To determine real-world performance, we task the laptop to convert a 4K video to 1080p resolution and to duplicate a 25GB multimedia file. Our real-world graphics tests include Assasin's Creed Valhalla, Far Cry New Dawn, Sid Meier's Civilization VI: Gathering Storm and Shadow of the Tomb Raider with 1080p or higher resolution when the display supports it.
We also run heat tests by playing a 15-minute full-screen video and our battery test consists of continuous web surfing over Wi-Fi at 150 nits of brightness. We consider everything over roughly 10 hours to be a good result. Of course, these tests are complemented with hands-on testing from our reviewers.